When you need office furniture services near Bellaire, TX, let Collaborative Office Interiors be your first destination. Our primary goal is to provide all business owners in this area with the office furniture services they need to quickly and affordably set up an office space they love. We do this by getting to know our customers and learning what sort of office environment they are looking to establish. From there, we can assist you in every step of the process, from planning out your office space to getting the furniture you need and installing it for you.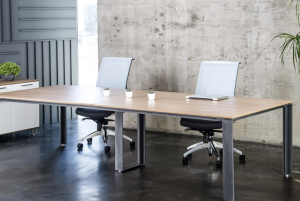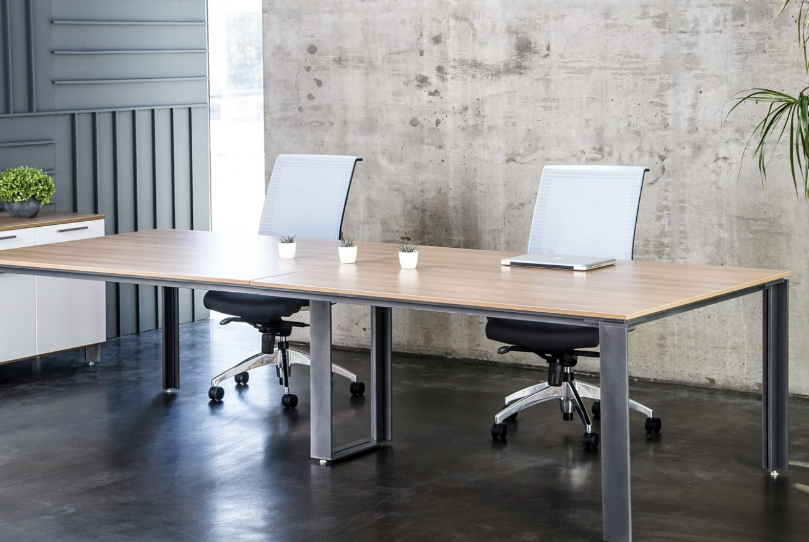 Collaborative Office Interiors is your premier source for office furniture Houston. In addition, some of the services we offer businesses owners in Bellaire, Houston, Missouri City, and all the surrounding areas include:
Find out what our Bellaire, TX clients have to say about our office furniture services
"Very informative, attentive, and quick to reply with email and quotes! Loved working with them. They were able to provide my company with great prices and work around our schedule. Awesome team!" – Ashley Martinez
"They went above and beyond the level of customer service that I expected!  Dustin was generous with his time and tremendously helpful. I would recommend Collaborative Office Interiors for all your office furnishing needs." – Sabley Levy
"Collaborative Office Interiors is the REAL DEAL! The quality and service stands second to none, and first to all. Taylor is extremely knowledgable and  provided astounding assistance." – Domenic Patronella
Services That We Offer in Bellaire, TX
No matter what sort of help you may need with your office furniture or office setup, Collaborative Office Interiors is here to help. Some of our most popular services are:
Office Planning in Bellaire, TX
Our team can help you plan out your office, ensuring you have the furniture you need in any size space. We'll discuss your needs with you and go over your options with you. With our help, you'll have an office space optimized for efficiency while still ensuring that everyone has a comfortable place to work.
Conference Room Design in Bellaire, TX
Your conference room is one of the most important elements of your office. This is where you have your most important meetings with both your employees and your clients. Therefore, you need furnishings within your conference room that make an impression. We have a wide selection of conference room furnishings for you to choose from, plus we can help you design the entire look of your conference room to ensure it's impressive and comfortable.
Professional Office Furniture Installation in Bellaire, TX
Our team doesn't stop at just supplying you with office furniture. We can also install all your new furniture for you, ensuring it's properly set up and in the right location within your office. You have enough to worry about running your business, so let us take care of the furniture installation process after you find the perfect furniture for your Bellaire, TX office.
Affordable Office Furniture Payment Options in Bellaire, TX
Finally, we make it easy for businesses of all sizes to afford the office furniture they need. We do this through two methods. First, you have the option to lease or rent office furniture items. This means if you only need something for a limited period of time, you can return it when you're done with it. Second, we have financing options, allowing you to pay for your office furniture over time. This is ideal for businesses who need office furniture now but may not have the cash on hand. Through these two methods, companies can get the furniture they need at prices they can afford.
Frequently Asked Questions about Office Furniture in Bellaire, TX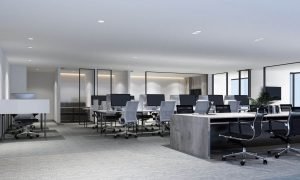 Have any questions about our office furniture services in Bellaire, TX? If so, see if we've answered it in our FAQs below, or contact us today.
Do you provide commercial office design services in Bellaire, TX?
Yes, we do. We can help you design the perfect office space and create the atmosphere you wish to have around the office. Our expert team of commercial interior designers is always available to discuss ideas with you and help you plan out your space.
I have a small office – do you have furniture that will fit?
We have furniture pieces that can fit offices of any size. It's common for new businesses to start in smaller office spaces. We'll work with you to find furniture that not only fits your space but your budget as well.
Do you provide estimates before purchasing?
Collaborative Office Interiors provides estimates on all the work it provides. We aim to be as transparent as possible throughout all of our work with you. This way, you can ensure what you're getting fits within your budget before proceeding.